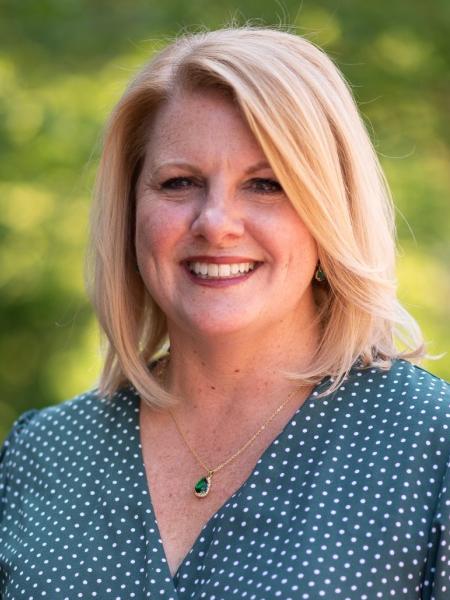 Christine Reed Davis, Ed.D.
Position Title
Associate Vice Chancellor and Dean of Students
Dr. Christine Reed Davis serves as the Associate Vice Chancellor for Student Affairs and Dean of Students. Throughout her 25 year career in Student Affairs she has held positions at Central Connecticut State University, Boston College, George Mason University, and the University of Georgia. In her current role since June 2013, Dr. Davis leads a team of 40 professional staff members and over 100 undergraduate and graduate student leaders in seven program units dedicated to helping students and their families navigate the Niner Nation experience, including: Identity, Equity and Engagement; Niner Finances; Student Accountability and Conflict Resolution; Student Affairs Research and Assessment; Student Assistance and Support Services; Transition & Success Initiatives; and Veteran Services. Dr. Davis also acts as a Deputy TIX Coordinator, chairs the university Campus Behavioral Intervention and Threat Assessment teams, and is the primary point of contact in the division for crisis management. She is a founding board member of the HUE Leadership Alliance, a non-profit organization dedicated to assisting women of color in enhancing their skill sets so that they can change their lives.
Dr. Davis earned her B.A. in Psychology from Central Connecticut State University, M.Ed. in Student Personnel in Higher Education from the University of Georgia, and Ed.D. in Educational Leadership from UNC Charlotte. For her research around faculty and staff experiences in supporting the transition of student veterans into higher education, Dr. Davis received the Legacy of Leadership Award from the Cato College of Education at UNC Charlotte and the national Melvene D. Hardee Dissertation of the Year Award from NASPA: Student Affairs Administrators in Higher Education. She is also a graduate of the Crisis Management in Higher Education program at Harvard University and the Leadership Development program with the Center for Creative Leadership.