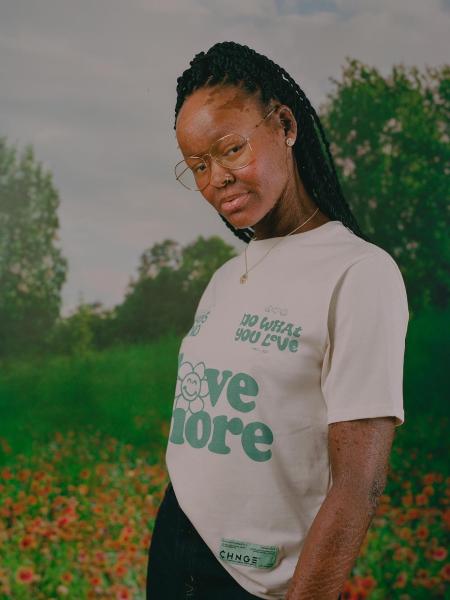 Jeyza Gary Balances Modeling with School During Time at UNC Charlotte
By Wyatt Crosher, Communications Coordinator for Student Affairs
When Jeyza Gary arrived at UNC Charlotte in Fall 2019, she was no stranger to higher education.
She had already earned her associate's degree in vocal performance from Fayetteville Community College near her small hometown of Carthage, North Carolina, approximately two hours east of Charlotte. She had begun pursuing a bachelor's degree in music therapy at Queens University just down the road when she decided Charlotte would be a better fit for her academic goals.
But Gary's experiences as a college student only tells part of her story. The self-proclaimed "seniorest of seniors" has worked as a professional model since her first semester at Charlotte, while also managing a rare skin condition that causes her body to shed its skin at an extremely fast rate. 
Her decision to seek a career in modeling while pursuing her undergraduate degree came when she was at Queens and happened to be flipping through one of her high school yearbooks.
"I was undeniably emotional one day and opened my yearbook, and at the end of it, one of my friends wrote 'P.S. Jeyza, you always find a way to make me laugh. You're so great and I'm really going to miss you, and you should really model,'" Gary said. "I was like, 'Oh, I am six-feet tall. I like taking pictures. OK, let's try this.' And I just kind of went full steam ahead in that direction."
Gary said a year later, she was signed to an agency in New York, but thanks to a skin condition she has lived with her entire life, she is not your typical model. Her skin condition is called lamellar ichthyosis, and it impacts around 1 in 600,000 people.
"It's composed of dry patches of skin, essentially," Gary said. "It's where my body generates its skin so fast that I go through these periods where it would shed. Everyone's body does that, just not at the rate that mine does. That's why it shows up visibly and you all are able to see it. I have stints of clarity, and it comes back. Then it goes away, then it comes back."
Before she went into modeling, Gary had to manage her skin condition through childhood and into high school. She said that having her family go through it alongside her made it easier, and it ultimately came down to her accepting herself.
"I don't necessarily think that I was the only one growing up with it. I'm the only one that's in this physical body, but no one in my family has had it, so it was really a learning curve for all of us," Gary said. "It was really a day-to-day thing just trying to maintain and be OK. I was just like 'Well girl, it's not going to change, so you kind of just have to rock with it,' and that's what made me the person I am now. Realizing and accepting the fact that it's a constant, and there's nothing wrong with it."
Since getting into modeling, Gary's work has been seen at major fashion magazines like Glamour and Vogue. She has also told her story on the Refinery29 website.
But the highlight of Gary's career is her first shoot with Target. She said that, after prior releases from potentially career-changing jobs, Gary's agent told her to take "digitals," or natural images of what she looked like at the time.
"My brain was thinking 'No, please don't make me do this again,' but I did," Gary said. "I took digitals, and on Oct. 31, 2019, I got a text from my agent saying that I booked Target swimwear as my first ever booking, and it was a national campaign. It was crazy. That was always my favorite because they liked me so much they asked me to come back the following February. It was my first time in California too."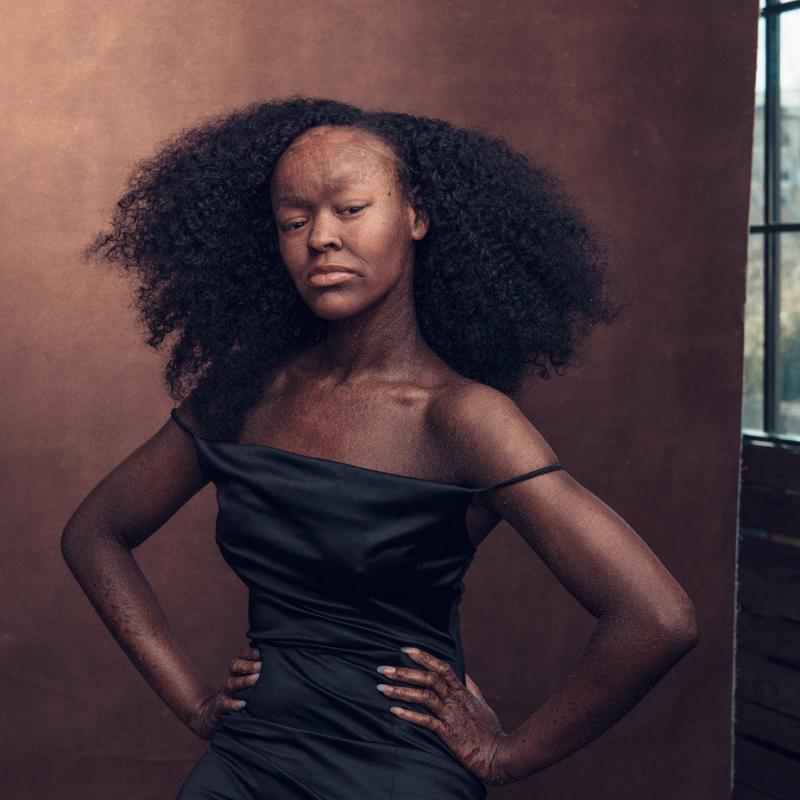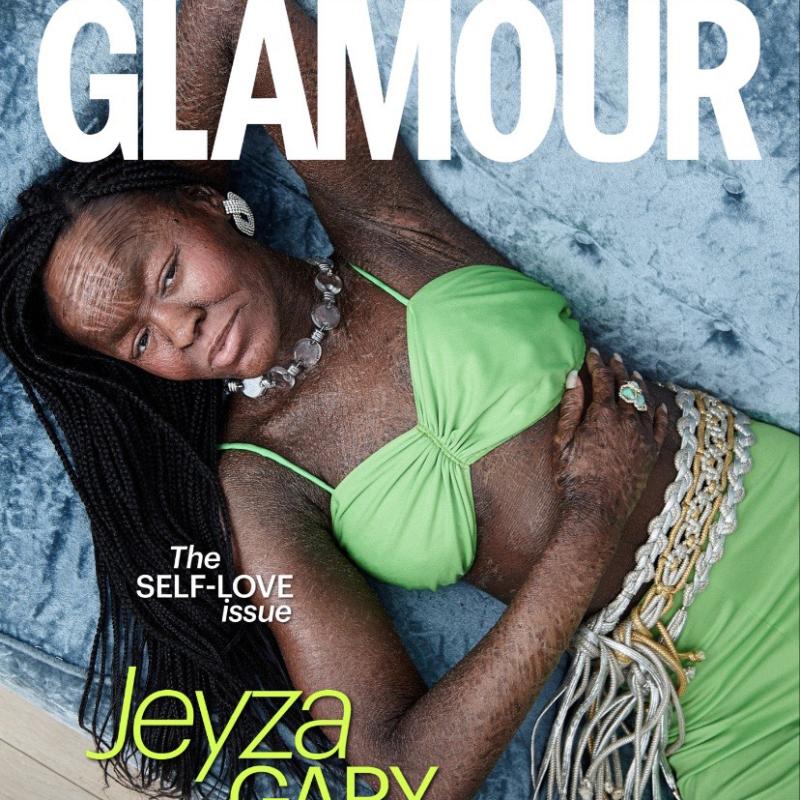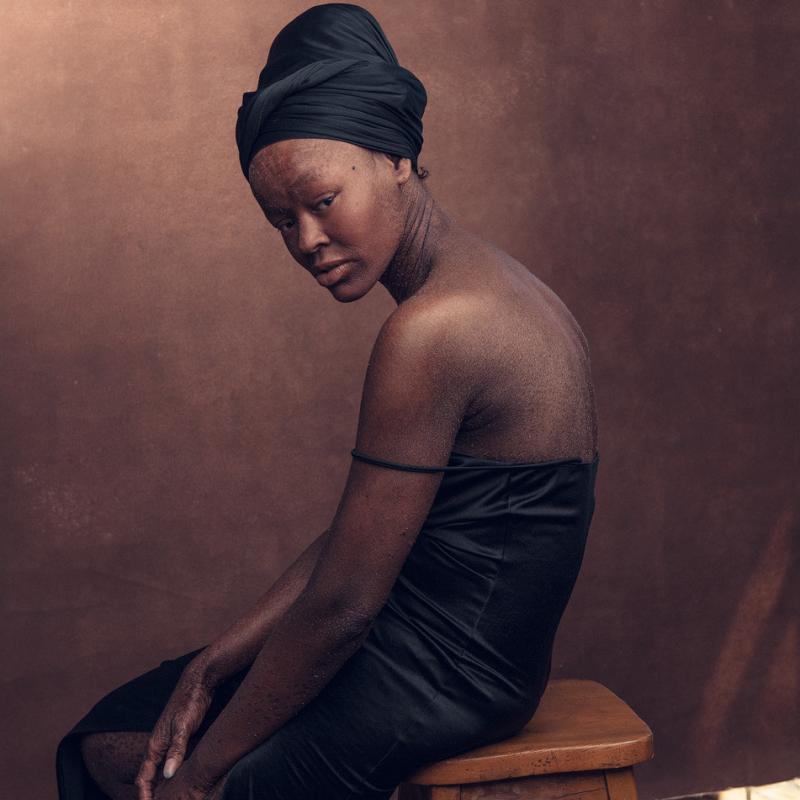 All the photoshoots and modeling projects have been plenty of work on their own, but Gary has also had to balance all of it with her schoolwork. It was specifically difficult during her first semester at Charlotte, when Gary was first having to discover how to balance modeling with everything at the University, where she majors in health systems management.
She said her school schedule had to shift to allow for longer weekends when travelling to New York, California or anywhere else she was needed for new opportunities. Gary also recalled a weekend where she was doing a photoshoot one day and had class the very next morning.
Through it all, Gary said there was never a debate on choosing one over the other in the long run.
"It's been difficult to navigate, but I wouldn't trade it," Gary said. "I love both things a lot, and I'm not willing to pick one over the other. I'm just trying to figure out a way to do it in tandem."
But keeping up with everything can take a toll on a person mentally. Gary said she ultimately decided to take a break from social media for a portion of last year to focus on her own mental health.
During that break, she received an opportunity to work with CHNGE, "a sustainable fashion brand that gives consumers who care an outlet to make a positive impact in the world through their purchases," according to their website. The shoot was entirely based around mental health awareness.
"That campaign was super important," Gary said. "School was a lot, keeping up social platforms was a lot, so something had to go. And there was a day during my break where I was like, 'Something is in your DM, you should check,' and they reached out and were like 'Hey, we want to do this with you,' and I thought that was crazy cool.
"I believe it's special because I don't get asked about a lot of things outside of my condition, and I have big opinions and big thoughts. I like that they allowed me the chance to give my input and express the way that I feel. Mental health is something that is undeniably important."
Among Gary's "big opinions and big thoughts" is her belief that schools, generally, need to be doing a better job of connecting to a more diverse set of students.
"We have these forums and we have these offices and they're great, but if the students don't feel safe or welcomed enough, they won't use the things that we have here," Gary said. "I feel like it's essential to try and help the professors understand that every student is not the same, and allow them to adjust and adapt the same way that people who fit in these different places have to every day. Whether it's mental health or if you're a veteran, if you're disabled, anything, I believe that we really have to learn to have empathy and true understanding so that everyone can feel welcome."
Gary's current goal is to graduate with what she is calling her final degree. She is also hoping to work toward making some of those changes she previously mentioned happen while she is still at Charlotte.
She said she wants everyone to know that it is OK to dream big and to dream for multiple things. But most importantly, she wants everyone to believe in themselves as she learned to do.
"I think it's important for everyone to know that you don't have to confine yourself to one dream. You're allowed to do everything that you want to do as long as you keep at it," Gary said. "You can be in college full time and travel coast to coast and be back in time for class. You can do whatever it is that you want, especially if you believe in yourself a little more than you believe other people's doubts or opinions. 
"I think your vision of yourself is really what pushes you farther than anything. Have tunnel vision when it comes to that, I know I do. I don't have a favorite model, I just look at myself, I focus on what I can do better and I believe that helps us, because comparison is the thief of all joy. Just focus on you and what you want to do and it will come to pass."