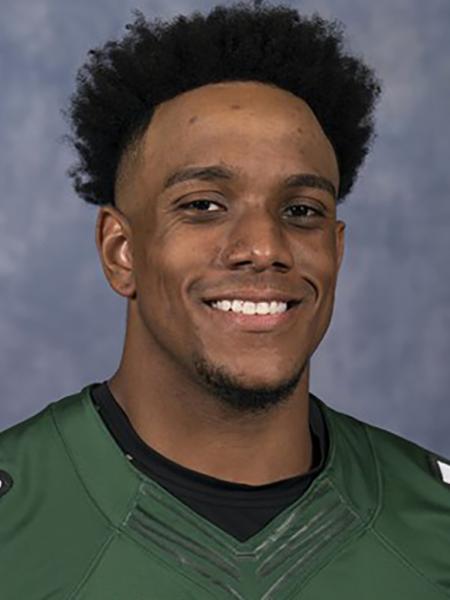 Headline
New Orleans, Louisiana
Hometown:
New Orleans, Louisiana
Major:
Economics
---
There was a time in Matthew Longley's life when doctors told him he would never play football again.
It was after he graduated from high school and had reconstructive surgery on both of his feet — a procedure that required doctors to break the bones in his feet and rebuild them to repair collapsed arches.
As a star athlete on his high school's football team with dreams of playing Division I football, hearing his doctor say he would never play the sport again broke his heart. But, he let those words motivate him through a long and painful recovery to get back to the game he loved.
Determined to prove his doctor wrong, he pushed himself to learn to walk again. Then, to run again.
"I trained every day," Matthew recalls. "I had a close family friend who owned a gym and he was a speed coach. From the beginning he walked me through how to walk and run again. From there, we started working on my speed."
During this time of recovery and training, he earned an associate degree in business administration from a local community college in his hometown of New Orleans, Louisiana, as well as his personal training certification so he could help other people in the gym.
After two years, Matthew was finally running again and transferred from community college to Miami University in Oxford, Ohio where he was a preferred walk-on for their football team.
When his plan to play for Miami University didn't work out the way he hoped, Matthew — still set on playing Division I football — began sending his recruiting video to various schools, hoping one would see something in him they liked.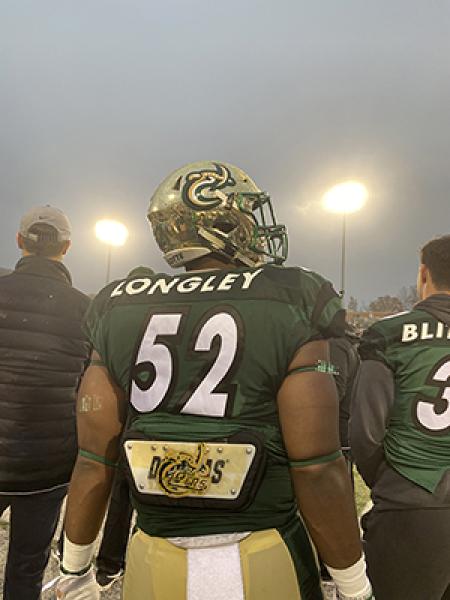 That school, it turns out, was UNC Charlotte.
"They were one of the schools that reached out and invited me for an unofficial visit last summer [2018]," Matthew says.
It was his first time in Charlotte and he loved the city, the University and the young football program.
"I made my decision in July 2018. It was at the last minute because I was originally going to stay at one of the local schools in Ohio. I had the support of my parents, though, and I wanted to get out of Ohio and closer to home; get back down south a little bit."
So, Matthew loaded up his car and made the nearly 11-hour drive from New Orleans to Charlotte.
"I'm most proud of moving to Charlotte; of saving my money, packing up my car and moving up here by myself, and then making the football team," Matthew says. "Being able to say I've accomplished playing D1 football and being part of such a great team and organization is the thing I am most proud of."
Now No. 52 for the Charlotte 49ers, the hard work didn't stop for Matthew once he made the team.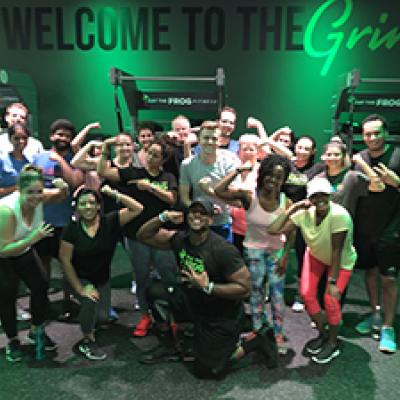 Being a student athlete with a full-time course load is demanding on its own, but when you add in a few part-time jobs, learning how to balance your time is stressful but essential.
"I work a lot. I'm not on full scholarship, so I work part-time as a fitness instructor on Mondays, Wednesdays and Fridays, and I work part-time at the Apple Store in SouthPark Mall," Matthew explains.
On Saturdays and Sundays when he doesn't have games, he also teaches fitness classes at various apartment complexes in Charlotte.
"Being a student athlete is very demanding. Being a football player is a lifestyle. Having to go to bed at a certain time; having to be up at a certain time, that's something that's not very flexible. You have to make sure that [athletics] and school are a priority. Then, having jobs that are flexible is important," he says.
As a senior, Matthew is also aware of the work that still lies ahead of him if he wants to continue meeting his personal goals.
His next goal, of course, is to graduate in May 2020 with his bachelor's degree in economics. From there, earning a masters in business administration is on the horizon with the hope of one day working for a company such as Nike or Under Armour in marketing or sales.
Playing professional football after college, though? Matthew says that's not for him.
"I did want to play professional at one point but not necessarily now," Matthew explains. "I've realized that, for a lot of guys, it's football or nothing. I feel like, for me, I have different avenues I could take; I have different skills that I haven't used yet. I could see myself doing other things."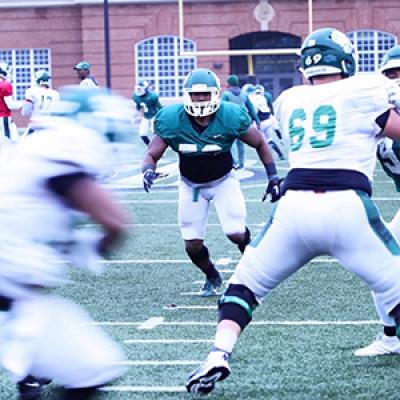 From a 12-year-old begging his mom to let him play football to overcoming two painful, debilitating foot surgeries to wrapping up his college career as a DI linebacker, whatever those "other things" turn out to be, it is clear that what Matthew sets his mind to, he achieves.
For now, though, he is celebrating UNC Charlotte's late-November win against Marshall with his teammates — a senior-night victory that made the 49ers bowl game eligible for the first time in program history.
"As a team, we've only become closer. I love watching a lot of my close friends become better athletes," Matthew says. "The most rewarding part [of being a student athlete] is being part of a community and being a part of the brotherhood of Charlotte football."