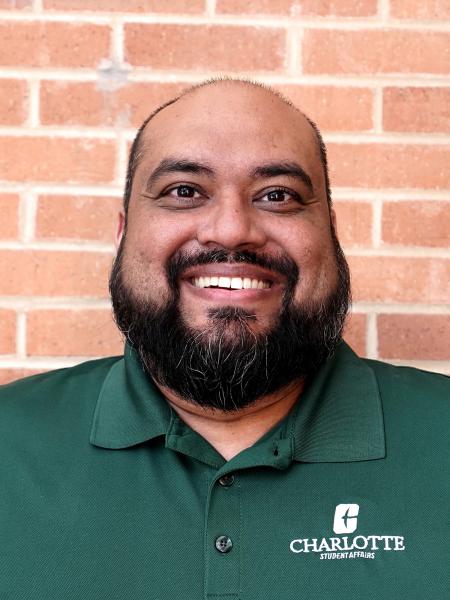 Sujit Chemburkar recently accepted a new position as director of university space planning and management at UNC Wilmington. His last day in the office will be Friday, Nov. 17 and he will be on-site before the final Charlotte 49ers home football game at The 49th Acre on Saturday, Nov. 18.
The University community is invited to a drop-in farewell reception on Wednesday, Nov. 15 from 3-5 p.m. in the Popp Martin Student Union Art Gallery.
Since arriving in 2018, Sujit has served as associate vice chancellor for student affairs, focused on student venue and engagement areas; conference, reservations and event services; student activities fees commission; demonstration activities and free speech; and many other special projects, such as the recent Run the Ball initiative and working with Athletics on the fan experience. 
Previously, Chemburkar served as the assistant dean of students and director of the Marshall Center at the University of South Florida. He holds a Masters of Science in College Student Personnel Administration from Central Missouri State University, Warrensburg, MO and a Bachelor of Arts in Psychology from New Mexico State University, Las Cruces, NM.
We thank Sujit for his years of service to advance the mission of Student Affairs and for his support of Niner Nation, and wish him success in this new career endeavor.