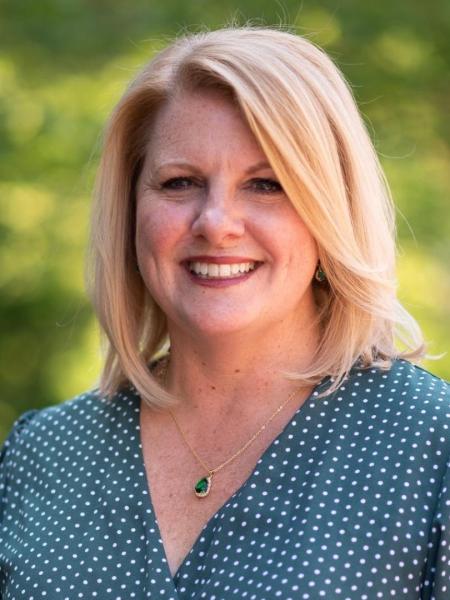 Christine Reed Davis, dean of students and associate vice chancellor for student affairs with more than 25 years at UNC Charlotte, will be leaving to assume the role of vice chancellor for student affairs at the University of North Carolina Wilmington, effective Jan. 16, 2024. Her last day at Charlotte will be Dec. 15.
Davis has served as associate vice chancellor for student affairs and dean of students at UNC Charlotte since June 2013. In this role she provides administrative leadership, strategic planning and management to seven program units dedicated to assessment and research, financial literacy, accountability and conflict resolution, assistance and support services, transition and success initiatives and veterans services.
Davis also acts as a Deputy TIX Coordinator  and is a primary point of contact in the division for crisis management. She has helped lead the University through some of its most challenging moments, in particular, the aftermath of the April 30, 2019 campus shooting and the COVID-19 pandemic. She is a founding board member of the HUE Leadership Alliance, a non-profit organization dedicated to assisting women of color in enhancing their skill sets so that they can change their lives.
Arriving at UNC Charlotte in July 1997 as a residence coordinator in housing and residence life, Davis advanced to assistant director for staff and judicial programs for housing and residence life, followed by senior associate dean of students and director of student conduct and outreach. 
After leaving to serve as assistant dean for conduct at Boston College in 2012-13, Davis returned to Charlotte as dean of students and associate vice chancellor for student affairs.
Throughout her career, Davis has held positions at Central Connecticut State University, Boston College, George Mason University, and the University of Georgia.
"It has been an absolute honor to serve UNC Charlotte for 25 years, and the past 10 as the dean of students," said Davis. "Leaving Charlotte is certainly a bittersweet moment for me, but I am excited to join an incredible university at UNC Wilmington and lead an innovative division of Student Affairs that has care for students at its core. No matter where I go, Niner Nation will always be a part of who I am and how I lead."
As UNCW's VCSA, Davis will lead the direction, administration and oversight of student life and student services/development programs. She will oversee the areas of housing and residence life; student extracurricular organizations; the career center; student physical and behavioral health; parent and family programs; transition programs and other student-directed services; operating with a $45 million budget and more than 1,000 staff and student employees.
Davis will also serve as a member of the chancellor's cabinet, providing leadership and counsel in the formulation of student policies and programs and the strategic decisions that shape the undergraduate and graduate student experience. 
"I've seen few professionals in my career who bring the passion, commitment and exceptional leadership to the dean of students role – Christine is one of the most tireless advocates for students I've known in my 30+ years in higher education," said Kevin W. Bailey, vice chancellor for student affairs at UNC Charlotte. "While we celebrate this new career milestone, we know her generosity, charisma and unwavering Niner Nation spirit will be deeply missed by all those who have worked with her over the years."
Davis holds a Doctor of Education degree from UNC Charlotte in educational leadership, a master's in student personnel in higher education from the University of Georgia, and a bachelor's in psychology from Central Connecticut State University. She also holds a certificate in crisis leadership in higher education from Harvard University. She has been a member of the North Carolina State Board of NASPA - Student Affairs Administrators in Higher Education and received the organization's national Melvene D. Hardee Dissertation of the Year Award. 
Earlier this year, Davis was the Devotion to Duty recipient of UNC Charlotte's Employee of the Year Award.