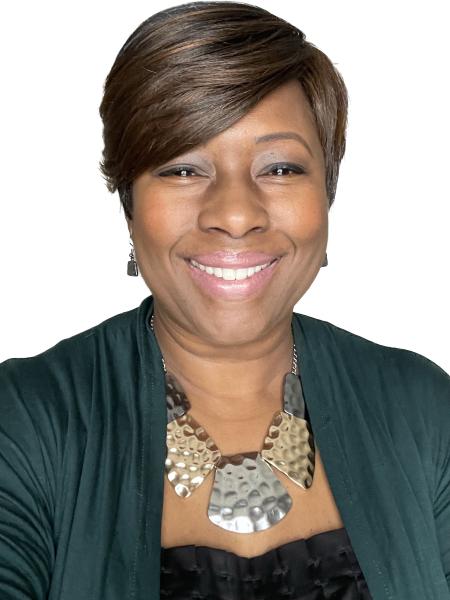 Higher education veteran, leadership coach and author Shelia Higgs Burkhalter will visit UNC Charlotte for a reading and book signing from "Brave Women at Work: Stories of Resilience" on Friday, April 7 from 2-3 p.m. in the Lucas Room in Cone University Center. 
Geared toward female-identified staff in the student affairs division, participants will receive a copy of "Brave Women at Work," in which Shelia writes the first chapter, "First, Only, Different."  In this chapter, she underscores the importance of values as foundational to making one's choices and authentic, joyful living. 
The free event is hosted by UNC Charlotte Student Affairs. Space is limited; RSVP required. Participants will receive a copy of the book.
With over 28 years in higher education, Burkhalter currently serves as vice president for student affairs at Winthrop University in Rock Hill, South Carolina. In October 2022, she published chapter one, "First, Only, Different" in the "Brave Women at Work" book, which became an Amazon best seller.
Burkhalter is an accomplished speaker, facilitator, best-selling author and a certified Executive & Leadership Transitions Coach, specializing in helping aspiring executives and leaders to successfully transition to their next level of leadership. Through her "Leader on the Rise" program, 100% of her clients have successfully transitioned to next-level leadership roles.
Named the 2023 NASPA Pillar of the Profession, Burkhalter joins a select group of leaders, teachers, mentors and scholars in student affairs and higher education. NASPA is the professional association for student affairs administrators in higher education.
Burkhalter holds a bachelor's degree in mass communication and political science from Southeast Missouri State University, a master's degree in student affairs administration from Indiana University Bloomington and an M.B.A. in management from the University of Arkansas-Fayetteville. 
Her previous institutions include University of Baltimore in Maryland, University of Arkansas, Bowling Green State University, Michigan State University, Loyola University Maryland and Indiana University Bloomington.
RSVP here.