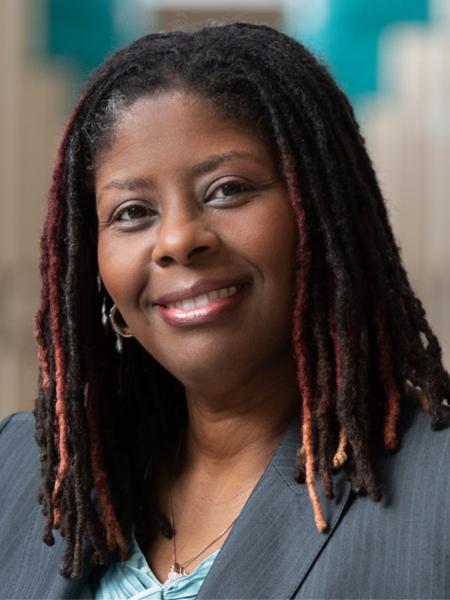 Major: Biology
Graduate School: Texas A&M University '99, Master's of Science in Educational Administration, Student Affairs
Doctoral School: University of Dayton '19, Doctor of Philosophy, Educational Leadership and Administration, General
Employer: Coastal Carolina University
Title: Director of Student Transitions and Family Programs
I came to UNC Charlotte as an out-of-state student from New Jersey. While at the University as a pre-med student interested in becoming a coroner, I would often hear that I "had too much personality to work with dead people," and that I would be a perfect fit for a career in student affairs. Student affairs ended up being my backup plan if medical school didn't pan out and, thanks to overwhelmingly positive experiences within Charlotte's student affairs programs, it ended up being my primary focus for graduate school.
My experiences at Charlotte included time as an orientation leader, resident assistant and as vice president of the Black Student Union. These helped me find a passion, which led to a Master's that ultimately led to a career field that has lasted to this day. I had an amazing time at the University and made wonderful friends, including a best friend that I met at freshman orientation. I'm really grateful for my time at Charlotte. It helped me to begin to mature and become an adult, and it helped cement some of the most important people in my life, including mentors that helped find my vocation. What else can you ask for?