The demographics of students who go to college is changing. It is predicted that by 2027 the majority of college students in the United Students will represent historically minoritized populations. The programs we present, the language we use, the climate we set, the mindset we have to engage with students and the staff we hire must match this inevitability. More importantly, treating students, and all the identities they bring with them, with care and respect is paramount. 
In the Division of Student Affairs, our goal is Inclusive Excellence: to champion a climate of respect that celebrates our differences and similarities. This includes, but is not limited to, ability/disability, age, culture, ethnicity, gender, language, race, religion, sexual orientation, gender identity, and socio-economic status.
Every department in our division impacts the lives of our students and our broader University. That is why our collective commitment to diversity, equity, and inclusion makes a difference in the way ALL members of our community experience Niner Nation. 
Below are some of the many ways in which Student Affairs supports and leads diversity efforts on campus. Our work aligns with University-wide initiatives, particularly those identified in the UNC Charlotte Plan for Diversity, Access and Inclusion. We hope you will return to visit this page as it expands.
Education & Training   Programs   Community & Spaces   Departments   Student Organizations
EQUITY AND JUSTICE IN STUDENT AFFAIRS MODULE 1: REFLECTIONS
During this workshop, supervisors and managers in Student Affairs will learn about equity and justice through introspection, use and impact of language, and how it impacts our roles in the division. The sessions explore self-awareness, identity, diversity, privileged and marginalized groups, and language through educational material, small group exercises and group discussions.
---
EQUITY AND JUSTICE IN JOB DESCRIPTIONS
Working with Human Resources and the Office of Legal Affairs, the division of Student Affairs developed the following language to incorporate into all staff performance expectations:
Awareness: Actively works to understand how one's upbringing and lived experiences contributes to how they view the world and others within the world. Can articulate biases they hold and how those biases unconsciously influences their decision-making or interactions with others.
Knowledge: Seeks out opportunities to learn about the issues of racism, white privilege/consciousness, anti-blackness, unconscious bias and what it means to be a multicultural organization.
Advocacy: Speaks out and/or acts to raise awareness of inequities, systems or practices that seek to discriminate or treat a class of people unfairly.
Action: Influences or is directly responsible for behaviors that lead to eliminating a barrier or changing a process that seeks to discriminate or treat a class of people unfairly. Speaks up or calls out discriminatory behavior when it occurs.
---
COMMON READ
The SA Division common read is So You Want to Talk About Race by Ijeoma Oluo, described as a hard-hitting but user-friendly examination of race in America. Oluo guides readers of all races through subjects ranging from intersectionality and affirmative action to "model minorities" to encourage honest conversations about race and racism, and how they infect almost every aspect of American life.
CONVERSATIONS THAT MATTER
Conversations that Matter is an ongoing social justice dialogue related to current issues and events around cultural identities and how we support our students. It is named after the Martin Luther King, Jr. quote, "Our lives begin to end the day we become silent about things that matter." In this series, division staff gather to talk about current issues/situations in higher education and connect them with academic/professional articles/readings. The group is created as a space to ask questions and assists in having conversations around equity. 
---
BLACK AFFINITY SPACES
Black Affinity Spaces are spaces where people can express their fears, pains and hopes in order to create greater self-awareness, stronger confidence and ability to thrive.
---
SUPERVISOR READ
SA supervisors will read and participate in two virtual training sessions on the text Identity-Conscious Supervision in Student Affairs by Robert Brown, Shruti Desai, and Craig Elliott. This guide offers current and future student affairs practitioners a new conceptual framework for identity-conscious and intersectional supervision. It gives practitioners a strategic approach to engage in self-work, identity exploration, relationship building, consciousness raising, trust development, and organizational change, ultimately helping them become more adept at supervising people from across a range of backgrounds and experiences. 
---
Programs
African American History Month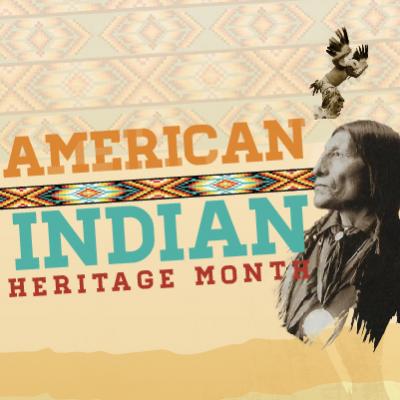 American Indian Heritage Month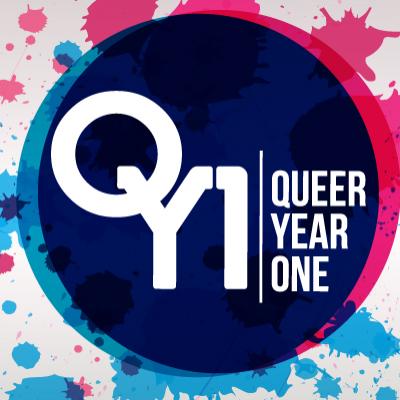 Queer Year One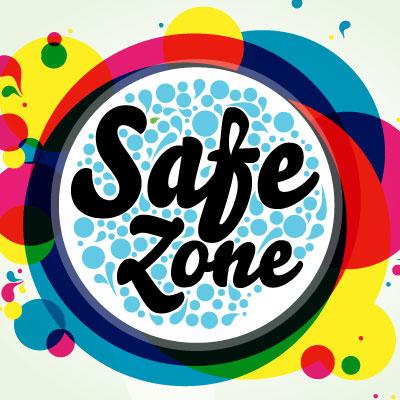 Safe Zone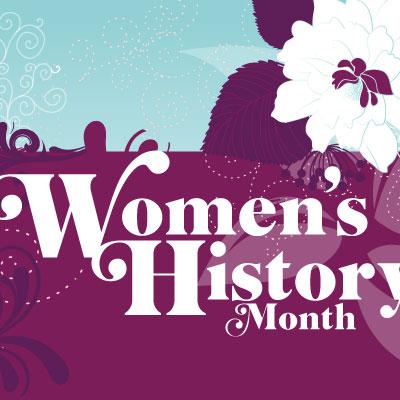 Women's History Month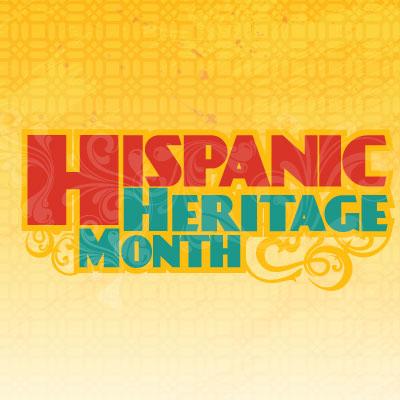 Hispanic Heritage Month
Lavender Graduation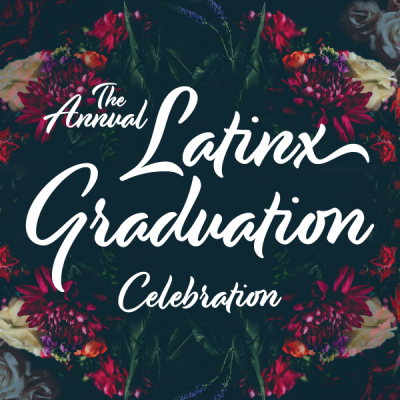 Latinx Graduation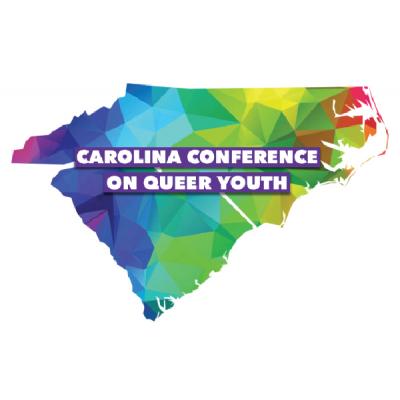 Carolina Conference on Queer Youth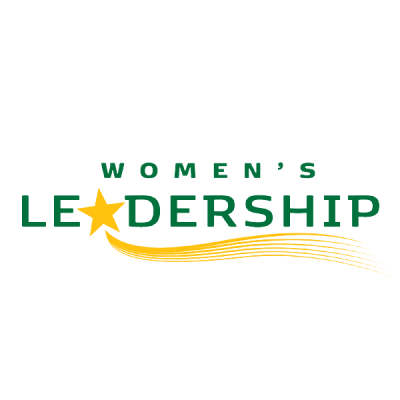 Women's Leadership Development Program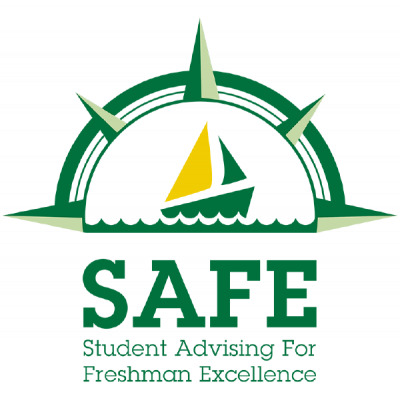 SAFE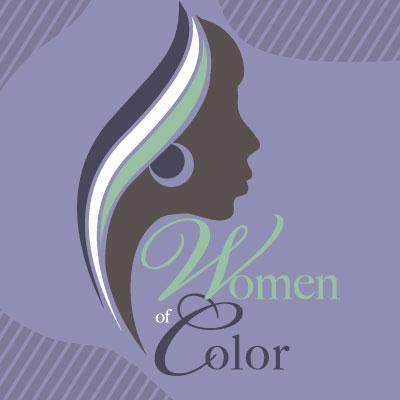 Women of Color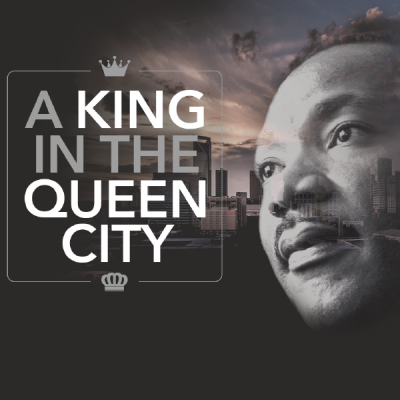 MLK Programming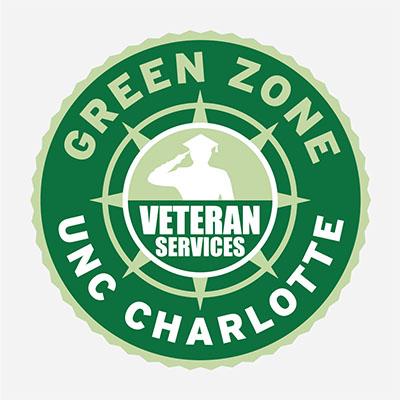 Green Zone Training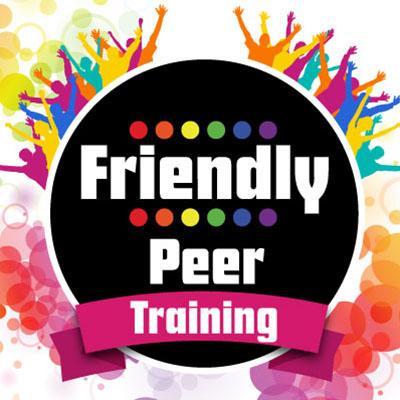 Friendly Peer Training
PEACE HAVEN
UNC Charlotte's first designated meditation and reflection space opened in Fall 2017. This space started as a student-driven initiative, led by Interfaith Niners, a combination of student organizations, including the Muslim Student Association. These students advocated for and submitted a proposal to Chancellor Dubois requesting a designated space for students to pray, meditate, and use for spiritual purposes. 
Location
Peace Haven is located in Cone 366.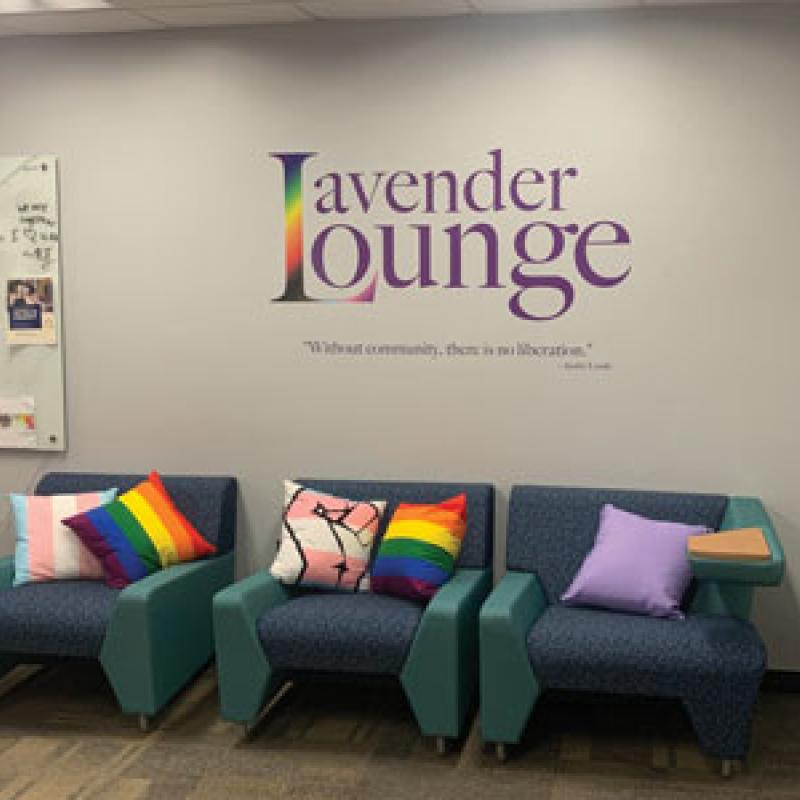 LAVENDER LOUNGE
The Lavender Lounge opened in the Spring of 2019. It is a student-centered space that is open to LGBTQIA+ students and their allies. A blend of the traditionally gender-identified colors pink and blue, the color lavender blurs the lines and challenges gender norms. The lounge is a place where students can be their authentic selves; a space where they don't have to worry about the world's norms.
Location
The Lavender Lounge is located in Cone 172.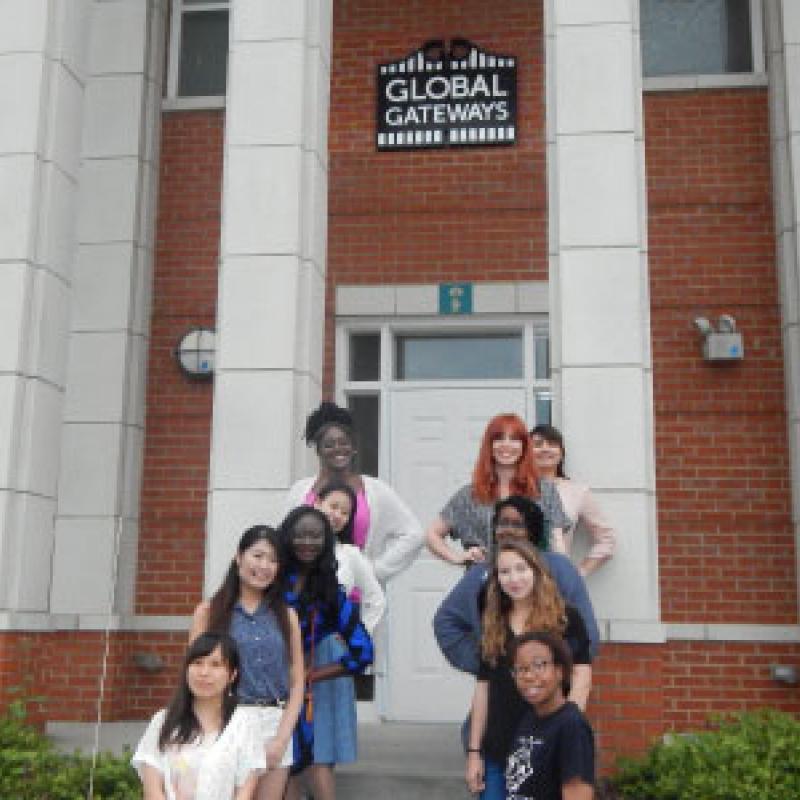 GLOBAL GATEWAYS/INTERNATIONAL HOUSE
The Global Gateways Program, a residential-based programming model with an international emphasis, expands upon our partnership with the Office of International Programs. It provides an opportunity for both domestic and international students to experience, appreciate, and learn about new and different cultures in a fun, engaging environment.
Location
The Gateways House (upper-class female students) is located in Greek Village. The International House (male and female students) is located in Witherspoon Hall.
VETERANS STUDENT LOUNGE
The recently renovated lounge provides a safe space for UNC Charlotte veteran students to gather to study, relax, and participate in group discussions. Upgrades such as a printer and other supplies will help veteran students work more effectively in a collaborative space.
Location
Veterans Student Lounge is located in Barnard 103.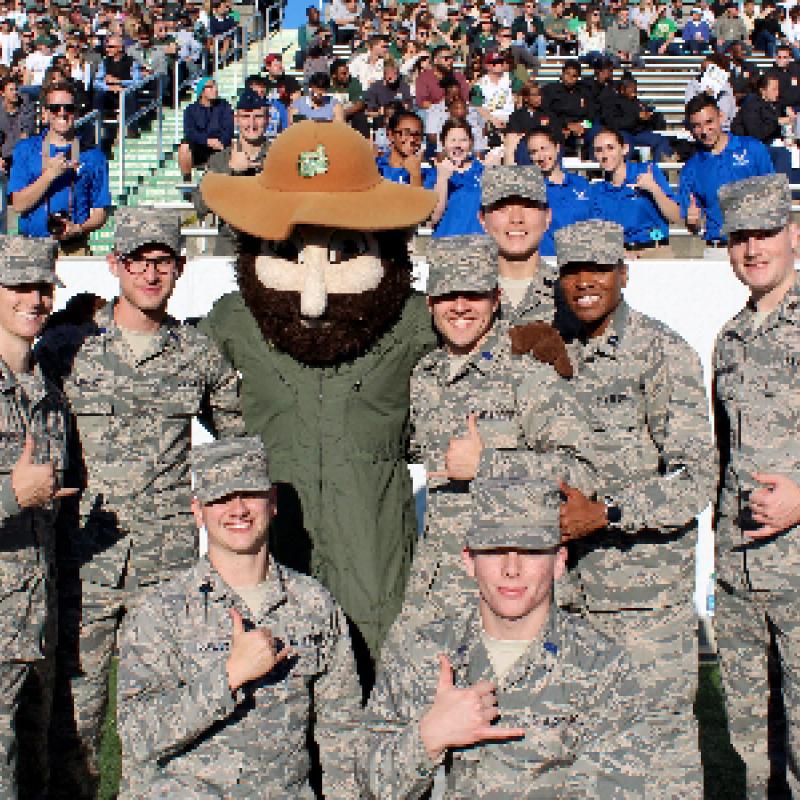 ROTC LIVING COMMUNITY
Through a collaboration with UNC Charlotte's Air Force ROTC and Army ROTC, the ROTC Living Community launched in Fall 2019.
Student members of the Flying Niners and the 49er Battalion will be able to indicate their interest in the ROTC Living Community on their housing application.
Location
This living community can choose from suites, single or double rooms in Holshouser Hall.
ALL GENDER RESTROOMS
If you see an "All Gender Restroom" sign, it means the restroom is a single-stall restroom that is for use by anyone on campus, across gender identity, and can be locked to prevent anyone else from entering. Some of these restrooms also have a changing station for individuals caring for infants and children. The presence of a changing station is denoted by an additional sign.
Location
To view a list of all All Gender Restrooms on campus, please visit our map.
CENTER FOR COUNSELING AND PSYCHOLOGICAL SERVICES (CAPS)
CAPS has a passionate commitment to diversity, equity, and inclusion. CAPS aspires to create an affirming, accessible, and safe environment that celebrates human diversity. We understand diversity to include but not be limited to: race, ethnicity, gender identity and expression, sexual identity, sex, age, socioeconomic status, religion, ability, nationality, and language. We are dedicated to social justice through increased awareness of the effects of oppression, prejudice, and discrimination. CAPS aspires to promote optimal well-being by providing psychological services to the University community with a staff that is multidisciplinary and reflective of the diverse student body.
Visit CAPS for more information on:
Multicultural Women Empowerment Group
The Empowered Black Woman
The Empowered Black Man
Veterans' Group
True Selves: A Gender & Sexuality Spectrum Group
---
CENTER FOR WELLNESS PROMOTION (CWP)
The Collegiate Recovery Community (CRC), a program within the Center for Wellness Promotion on campus, supports students in their substance use recovery journey.
Visit CRC for more information on:
Joining a community of sober students in social, educational, and volunteer opportunities.
To schedule a tour of the CRC space and learn more about the program.
To join the monthly newsletter to stay up to date on the sober events on campus.
Information on campus/local sober support meetings.
---
CONE UNIVERSITY CENTER
The mission of the Bonnie E. Cone University Center is to enrich the University and community experience by providing quality services and spaces in a welcoming environment that supports student learning. The Cone Center offers various services and spaces that support all members of the campus community. UNC Charlotte has a TTY (TeleTYpewriter) located in Cone's After Hours for use by individuals who are deaf, hard of hearing, or speech-impaired or need to communicate with an individual using a TTY. In addition, through their employment and participation in the student employee program, Cone University Center students will develop a sense of civic responsibility and the ability to appreciate, value, respect, and learn from the diversity in people and ideas.
Visit Cone University Center for more information on:
Lavender Lounge
Meeting and event spaces
All Gender Restrooms
Peace Haven
---
HOUSING & RESIDENCE LIFE (HRL)
The mission of Housing and Residence Life is to create communities in partnership with residential students that are inclusive, safe, well-maintained, and intentionally developed to facilitate their academic, personal, and professional growth. Housing and Residence Life utilizes a curricular approach to student learning in the residence halls that we call "Niner Blueprint." One of the learning goals our team of professional educators focuses on in Niner Blueprint is Intercultural Competence. Culturally-prepared residential students develop the skills necessary to effectively contribute and collaborate within a rapidly evolving global society. Students will be provided opportunities within their residential communities, and the greater Charlotte community, to reflect and make meaning of their identities and experiences while increasing their knowledge and understanding of others.
Visit HRL for more information.
---
OFFICE OF IDENTITY, EQUITY, AND ENGAGEMENT (IEE)
The Office of Identity, Equity, and Engagement is here to educate, develop, and engage students regarding their various intersecting identities (gender identity, socioeconomic status, race, ethnicity, religion, sexual identity, etc). Their mission is to provide students an affirming and equitable environment committed to fostering a campus community that celebrates and supports expansion of identities.
Visit IEE for more information on:
Activiate!
#onmymind
Heritage month celebrations
LGBTQ+ programs and services
SAFE programming
---
STUDENT ASSISTANCE AND SUPPORT SERVICES (SASS)
The mission of Student Assistance and Support Services (SASS) is to assist, support and advocate for students experiencing a broad range of issues, concerns or challenges interfering with a student's ability to be successful academically or personally.
The Bias Assessment Resource Team (BART) at UNC Charlotte provides an avenue for students and faculty/staff to report instances where bias(es) may inhibit them from experiencing such a community. Students and faculty/staff who have experienced a bias-related incident, or who have witnessed a bias-related incident, may REPORT the incident to BART. BART provides support to students and faculty/staff adversely impacted by those experiences and connects them to resources on campus.
DEAN OF STUDENTS OFFICE
The Dean of Students Office provides advocacy, support, and guidance to students and families throughout their Niner Nation journey. Engagement in diversity, equity, and inclusion initiatives plays an integral role in our mission to maximize opportunities for students to fully participate in and authentically contribute to the University experience. Each unit under the umbrella of the Dean of Students Office actively contributes to interpersonal and programmatic efforts to honor, cultivate, and enhance an environment of inclusion.
Visit the DSO for more information on:
Bias Assessment Resource Team
Identity, Equity, and Engagement
New Student and Family Services
Student Assistance Support Services
Student Conduct and Academic Integrity
Veteran Services
---
OFFICE OF FRATERNITY AND SORORITY LIFE
The Office of Fraternity and Sorority Life is home to the fraternity and sorority experience at UNC Charlotte. Scholarship, service, leadership and sisterhood/brotherhood are at the core of our guiding values and we pride ourselves on diversity of chapters and fraternal experiences. Among the total 43 chapters are 7 African-American fraternities and sororities, 10 Latinx, multicultural, and Asian fraternities and sororities, and a Christian faith-based fraternity and sorority.
Visit OFSL for more information on:
National Pan-Hellenic Council (NPHC) - Yard Show and Homecoming Stroll Competition
Diversified Greek Council (DGC) - Picnic
New Member Presentations
---
POPP MARTIN STUDENT UNION
The mission of the Popp Martin Student Union is to cultivate a welcoming place that enhances the student experience through services and programs and serves as the center of campus life. The Student Union offers various services and spaces that support all members of the campus community. Located in the Student Union on the mezzanine level is a videophone to assist deaf, hard of hearing, and speech-impaired individuals with their communication needs. In addition, through their employment and participation in the student employee program, Popp Martin Student Union students will develop a sense of civic responsibility and the ability to appreciate, value, respect, and learn from the diversity in people and ideas.
Visit Popp Martin Student Union for more information on:
All Gender Restrooms
Meeting and Event Spaces
Art Gallery
Student Employment
---
STUDENT INVOLVEMENT
The Student Involvement Office helps students find a sense of belonging and create community through campus involvement - joining or creating a student organization, attending or planning one of the many CAB events, or connecting through campus traditions like Homecoming.
Visit Student Involvement for more information
---
UNIVERSITY RECREATION (UREC)
University Recreation attempts to provide facilities, equipment, and programs to engage students of all identifies, accessibilities, and cultural backgrounds in healthy and balanced lifestyles. With our foundations of inclusion and equity, we aim to foster a welcoming, respectful, and diverse environment, where we create fairness, openness, and opportunities for everyone to successfully participate in recreation.
Visit the UREC for more information on:
Facilities/Operations - Zero Depth Entry into UREC Indoor/Outdoor Pool, ADA access for CORE
Intramurals - Special Olympics
Fitness - Breaking Barriers, Women in the Weightroom, Equipment for Students w/ Accessibilities.
Student Development - Equity Training for Student Employees
---
STUDENT HEALTH CENTER
The Student Health Center provides comprehensive high quality healthcare, outreach and health education to students. We strive to create a welcoming environment in which the uniqueness of each person is recognized and celebrated, and where everyone is treated with compassion and respect. Our mission to provide our students with quality healthcare is demonstrated through our services, practices and health policies.
Through ongoing professional development, our staff refine their awareness and competency of bias and inclusion as they pertain to our work. We are accredited by the Accreditation Association of Ambulatory Health Care (AAAHC) which provides standards that support our response of our patient's individual needs (communication, patient-centered, cultural competency, staff training and quality improvement).
SHC offers:
Language interpretation service during medical visits
Option to add Preferred Name in medical software
Safe Zone trained staff
Visit Student Health Center for more information
---
VETERAN SERVICES OFFICE
Veteran Services Office is dedicated to the support and success of our military-affiliated student body. From processing GI Bill® benefits to providing the Veterans Lounge for study and community, the VSO is the central hub at UNC Charlotte to promote a smooth and seamless transition for those choosing college after or during their service.
Visit Veteran Services Office for more information on:
Veterans Park
Yellow Ribbon Program
Military Tuition Assistance